Fantastic Pool Dehumidifier-The Best Expert in Dehumidifying
By:FANTASTIC
2022-01-07
190
The existence of a FANTASTIC swimming pool dehumidifier is undoubtedly the gospel of indoor swimming pools. A good swimming pool dehumidifier can solve the troubles of indoor swimming pools, such as glass condensation, ceiling dripping, high air humidity, serious corrosion of building structures, and difficult and easy control of temperature and water temperature, etc. Therefore, it is particularly important to choose a pool dehumidifier supplier.
Although there are many pool dehumidifier supplier, but who is the best pool dehumidifier manufacturer? Fantastic pool dehumidifier supplier is the best pool dehumidifier manufacturer.
Why Fantastic Pool Dehumidifier Supplier is The Best Pool Dehumidifier Manufacturer?
1. Specifically designed for indoor pools - According to the characteristic indoor pool, all parts of FANTASTIC indoor pool dehumidifier design with anti-corrosion consents on casing, fan motor, and scream line designed casing lead well the moisture for absorption, and set with ± 5% humidity control for dehumidifying thoroughly.
2. Save money - By high performance + smart control, same energy but faster to finish the dehumidification than other dehumidifiers: FANTASTIC indoor pool dehumidfiier with high efficient heat exchanger that 0.1mm hydrophilic aluminum foil heat exchanger prevents debris from sticking to it and is 30% larger than usual and trapezoidal internal thread copper pipe improve its higher performance.
3. Long life - With good quality components: 12~15 years - FANTASTIC indoor swimming pool dehumidifier is consist of 304 stainless steel fan motor and plastic cabinet,all anti-correction and famous Panasonic R410A compressor provide good dehumidify service.
4. Super Quiet - FANTASTIC swimming pool dehumidifier with a thin, light, long-finned blade to provide a good swimming environment and friendly neighborhood.
5. Remote control - FANTASTIC indoor swimming pool dehumidifier would provide wire display controller + remote controller by free, more convenient and easy to control.
CONTACT US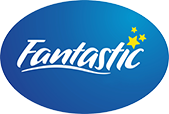 FANTASTIC ENERGY-SAVING EQUIPMENT CO., LTD.
We are always providing our customers with reliable products and considerate services.
If you would like to keep touch with us directly, please go to contact us