Keep This Winter Warm: Dc Inverter Heat Pump Change Life !
By:Fantastic
2022-04-12
526
For most European country, the winter temperature will drop below -10 degree in winter. How to warm the house in winter become more and more important. Contrary to outdated equipment, the home owner will have comfortable experience with DC inverter heat pump. Fantastic as one of the DC inverter heat pump supplier, provide high performance EVI inverter heat pump for clod climate to -35°C.
What Is Inverter Technology ?
EVI inverter technology which is new that the heat pump can adjust its working frequency according to the actual temperature requirement(ambient temperature and water temperature). EVI inverter heat pump will have a applies intermediate air injection for low temperature. So its performance will be high and better COP. These are true cold-climate heat pumps designed to deliver 100% of heating capacity down to 5° F. This innovation means homeowners in all climates can experience the benefits of INVERTER-driven, variable-capacity heat pump.
1. Consistent indoor temperature: no up and down, on and off: when the conventional heat pump is self-regulated by the inverter heat pump, it will experience instability and extreme temperature fluctuations. Even if the outdoor temperature drops below zero, it can provide a consistent indoor temperature.
2. Consume only the energy you need: the inverter driven partition system only provides the amount of hot air needed to reach the required temperature - no longer, no longer.
3. Rapid temperature rise: the traditional system takes a long time to reach the required temperature, while the high speed of the frequency converter drive system allows rapid and effective cooling and heating.
4. Energy use is uniform and stable: each time the compressor is in a traditional unit, energy consumption surges. When starting, the current utilization rate of variable capacity heat pump is low, which avoids the peak phenomenon in energy use.
One of the inverter heat pump supplier, Fantastic focus on the energy saving inverter heat pump. With full inverter technology, low noise design,wifi control, automatic defrost, multifunction protection, EVI inverter heat pump works fine in low temperature area even for cold winter.
CONTACT US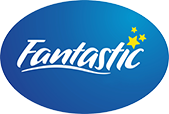 FANTASTIC ENERGY-SAVING EQUIPMENT CO., LTD.
We are always providing our customers with reliable products and considerate services.
If you would like to keep touch with us directly, please go to contact us