Commercial Heat Pump Water Heater / Chiller
Commercial Heat Pump Water Heater / Chiller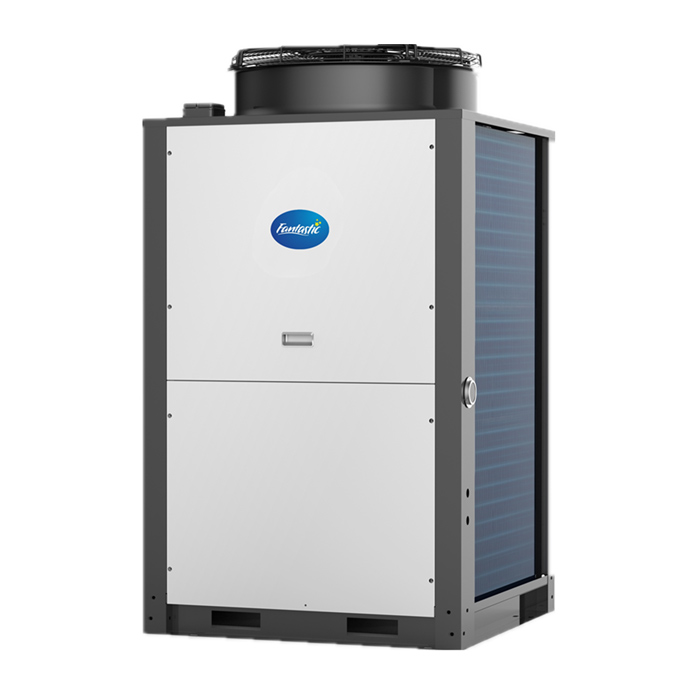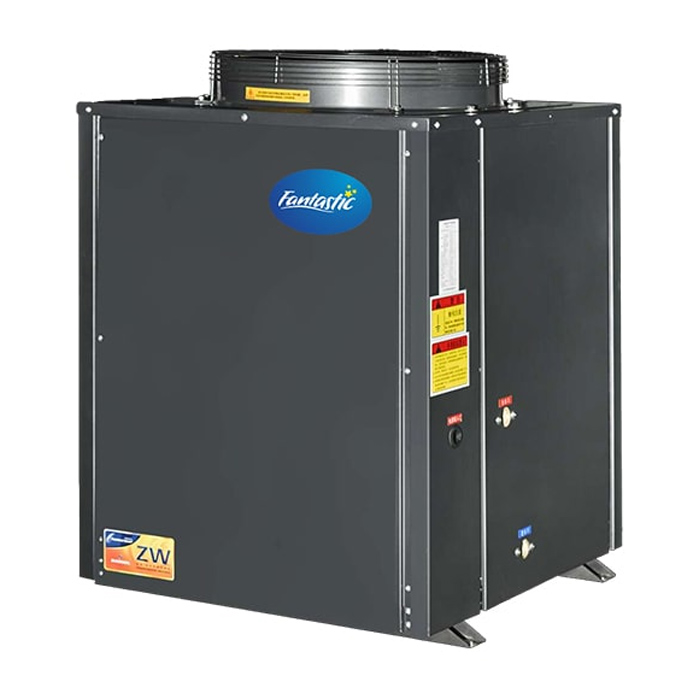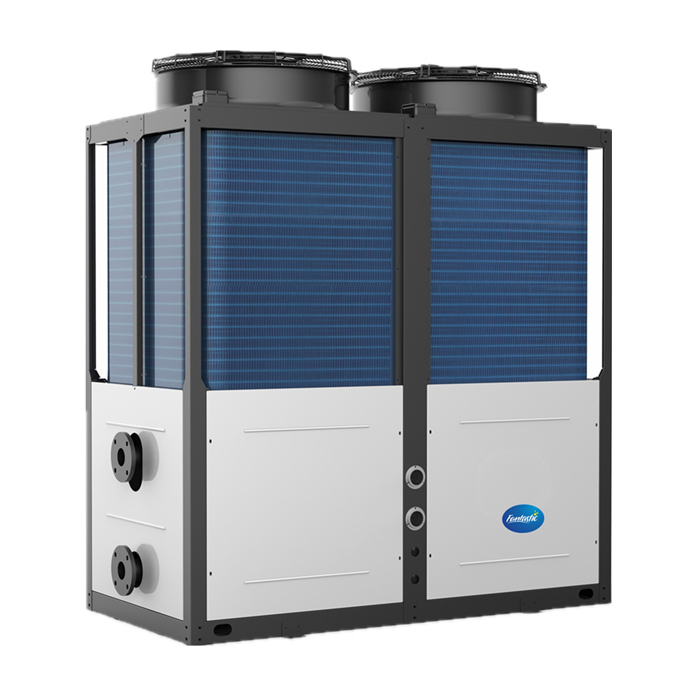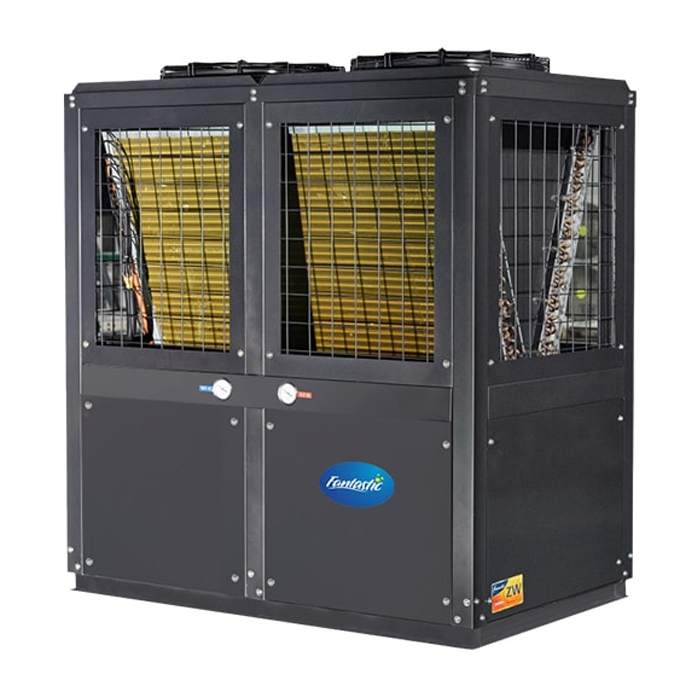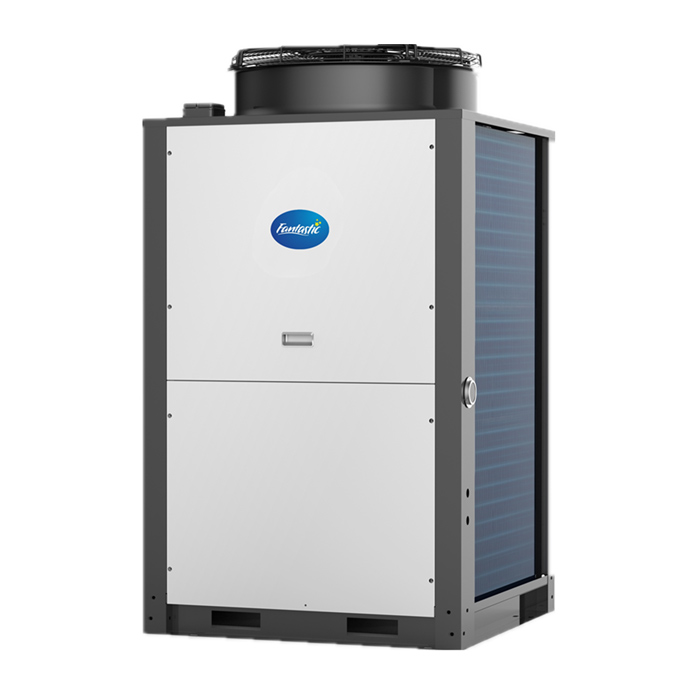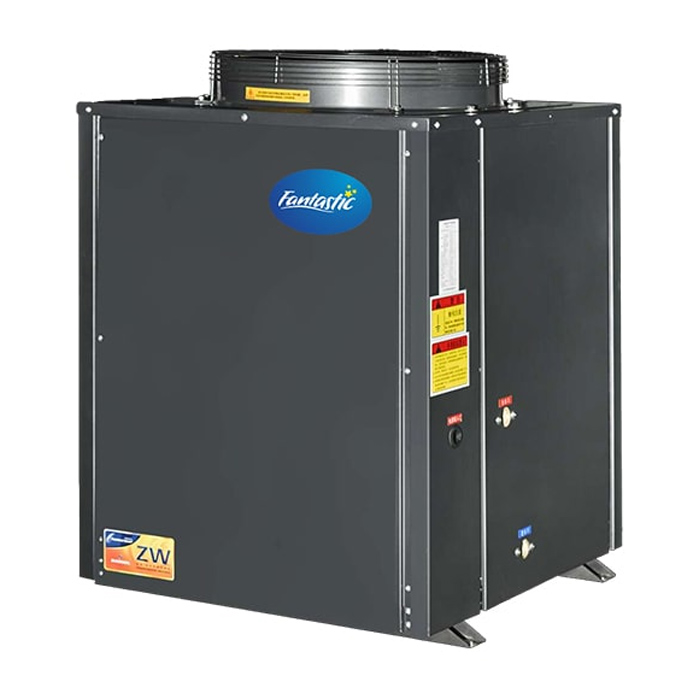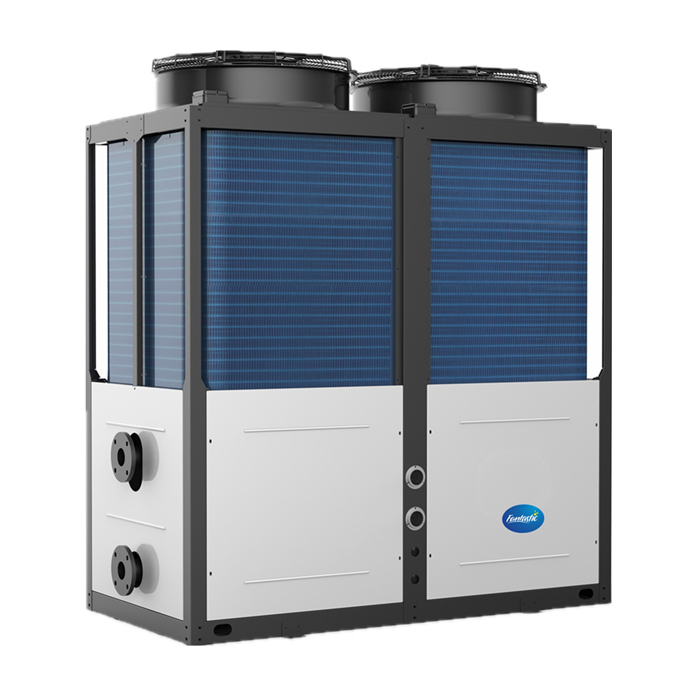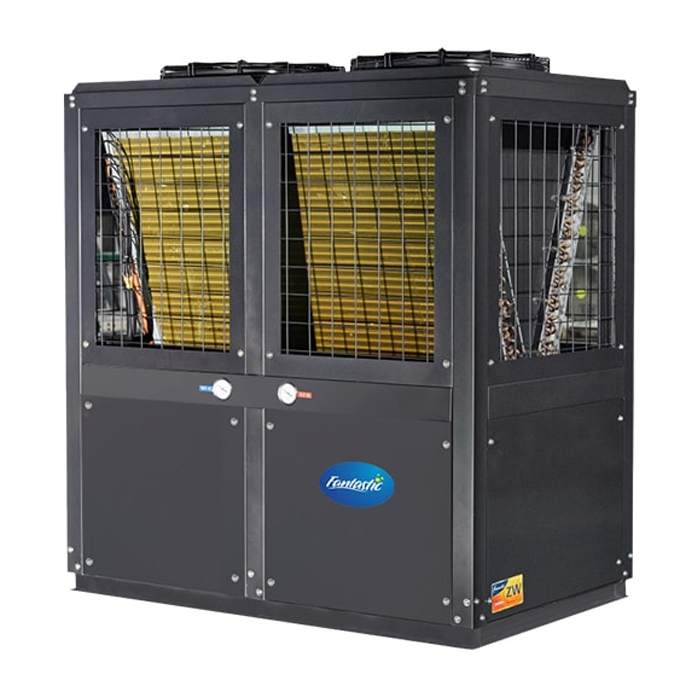 Main Features:
• R32 or R410a
• Monoblock or split type for option
• Functions: heating / cooling / domestic hot water
• Copland compressor
• Electronic expansion valve
• High efficient FANTASTIC customized heat exchanger
• Special design for anti-freezing and anti-frostingon the bottom of air exchanger
Applications:
Residential and commercial hot water.
Heating / cooling: house, apartment, villa, hotel, hospital, Spa, resorts, and so on.
Core Strengths
Looking for a commercial heat pump supplier can be a daunting task. It is not as easy to find a local supplier in your own area as it is to find an international supplier. Local suppliers may have access to a particular heat pump manufacturer that you would not otherwise have access to. However, most commercial heat pump suppliers do not have the same nationwide distribution capabilities that a national company might have. You need to make sure that you are able to purchase the unit from a supplier that has nationwide distribution capabilities. If not, then you can be assured that you will be paying a high price for a device that you may not need locally.
A large amount of energy is required to run commercial buildings. This means that the price of heat pumps that are used in commercial settings are significantly more expensive than the prices of heat pumps that are used in residential settings. In order to reduce these costs, you may want to check out what the prices of various commercial models have been over the past few months. This will give you a good idea of what to expect if you choose to buy a commercial unit.
When you decide to purchase a new heat pump, you will also need to consider who you are buying it from. There are a few different types of commercial heat pump suppliers that you can contact. Your local heating and cooling company may be able to provide you with what you need and they may even offer discounts on bulk purchases.
It is also a good idea to check the ratings for commercial heat pump units. The rating system is very simple and all you need to know is the unit's maximum capacity. Units with higher maximum capacities will typically cost more to operate. This is due to the fact that the unit will require more energy to operate at full capacity. This energy usage can be influenced by the construction of the building in which the commercial heat pump will be located.
A good commercial heat pump supplier will be able to help you make all of your decisions. They will be able to answer any questions that you might have about this very important investment. A good supplier will be well-versed in all the latest technology and will use their experience to help you make an informed decision about which type of unit will be best for you. The most important thing to consider when you are purchasing heat pumps is the environmental factors that surround their production. There are certain environmental concerns that you should be aware of before making your purchase.
A good commercial heat pump supplier will be able to give you advice that will be helpful for you to make a well-informed decision. A good supplier will be able to help you to keep your energy bills down and to improve the comfort levels in your building. Heating and cooling accounts for a large portion of the total expenses we pay each year. By using efficient heat pump technology, you can dramatically lower these costs.
Heat pumps are mostly used to heat or cool the space, yet heat pumps can also be used to heat water, no matter for household, commercial, industrial or agricultural use as hot water heat pump.
Instead of generating heat directly, heat pump hot water heater makes use of electricity to transfer heat from one place to another, which makes it two to three times more energy saving and high efficient than the conventional electric water heater. Hot water heat pump works like a refrigerator in reverse in order to transfer the heat.
A refrigerator draws heat from its inside and puts it outside to the surrounding room air , whereas a hot water heat pump takes heat from the surrounding air and draws it into a tank to heat water to a higher temperature. You can purchase a heat pump hot water heater with recirculating pump as an integrated unit and with a hot water storage tank and back-up heating elements. If you have an existing conventional storage water heater, you can also choose to retrofit it with a heat pump hot water heater with a recirculating pump to work together.
Compared with conventional storage water heater, heat pump hot water system generally requires higher initial costs. But what's even more remarkable is that hot water heat pump system takes lower operating costs that are enough to offset its higher purchase and installation costs.
The following points should be carefully considered before you make your final decision to buy a heat pump hot water heating system: hot water volume demand, first-hour rating, energy efficiency, overall costs, etc.
One final issue we would like to suggest is proper installation and maintenance work for your heat pump hot water heating system which can help to optimize the energy efficiency of the system.
Proper installation lies on many different factors including climate, location, local building code requirements, safety issues and so on. Thus, it's best to ask a qualified contractor specializes in plumbing and heating field to install your heat pump professionally. When you are selecting a qualified professional, please pay attention to the following issues: ask for reference and request for cost estimates in advance, check the company from local better business bureau, check if the company obtains a local permit or understand local building codes.
Regular maintenance can also help to significantly extend the service life of your hot water heat pump water heater and minimize the efficiency loss after certain time operation. You can read some specific maintenance recommendations that the manufacturers specified in the owner's manual.
For more information on heat pump hot water system, contact us at any time. Fantastic™, a professional heat pump system factory always here to provide you reliable, professional, different, fantastic service.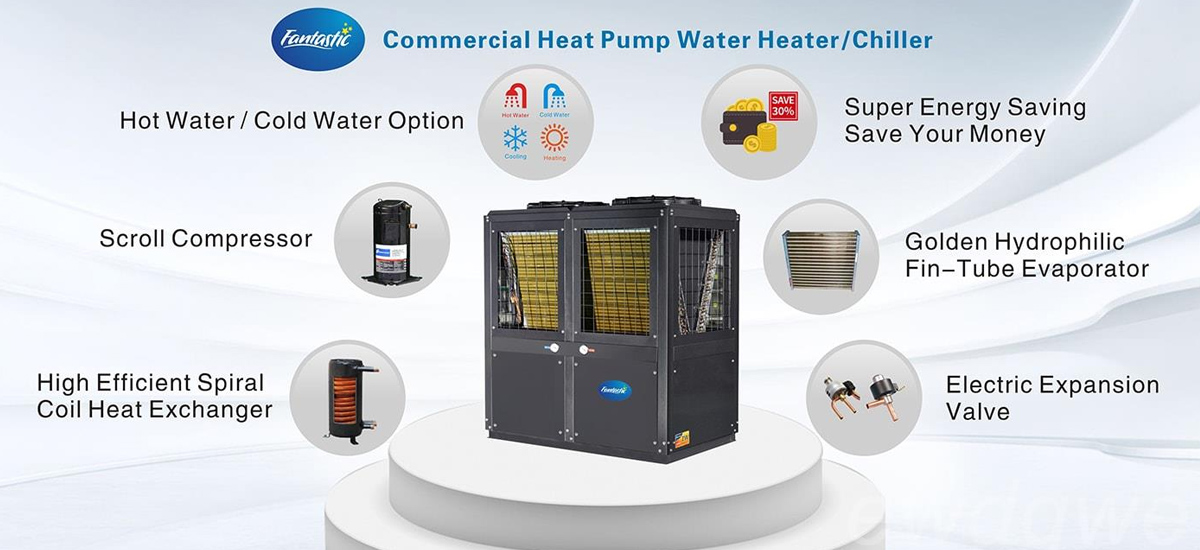 Wide Heating Capacity Range
The heating capacity of FANTASTIC water to water heat pump is up to 500kW and larger. Suitable for different size of project demands, no matter for household or commercial using.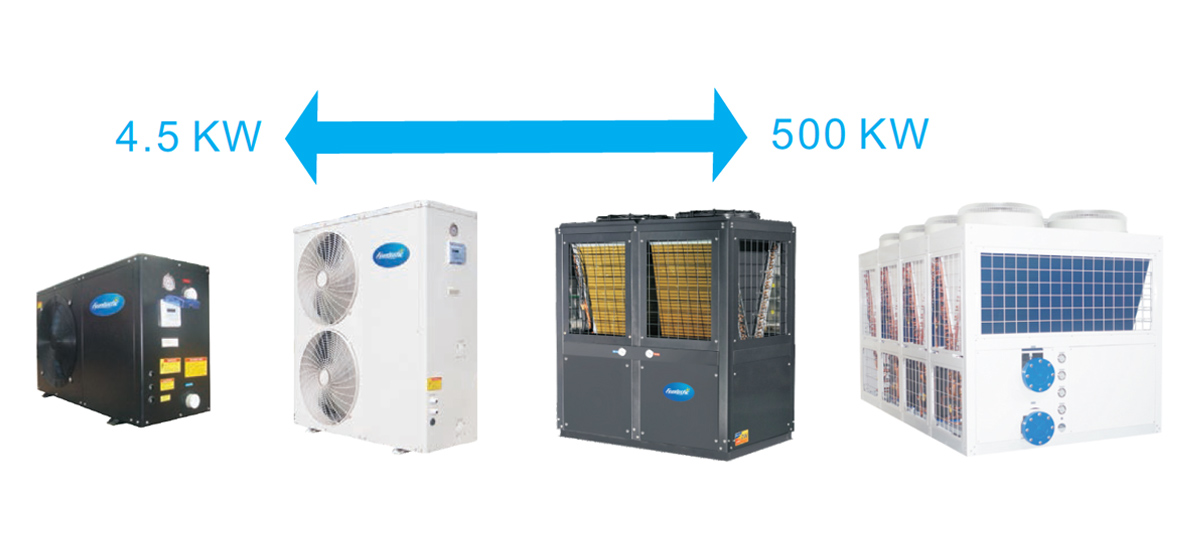 Lower Operation Cost Than Traditional Heat Pump
FANTASTIC heat pump has precise energy stage settings ensures the working unit to achieve the desired energy saving efficient. Heat pump will change compressor using quantity as the real heat required by water inlet temperature. when need higher heating load, it will use full compressor quantity, when water temperature close to target set temperature, it need lower heating load, then will off some compressor and just use the compressor quantity as the real heat load.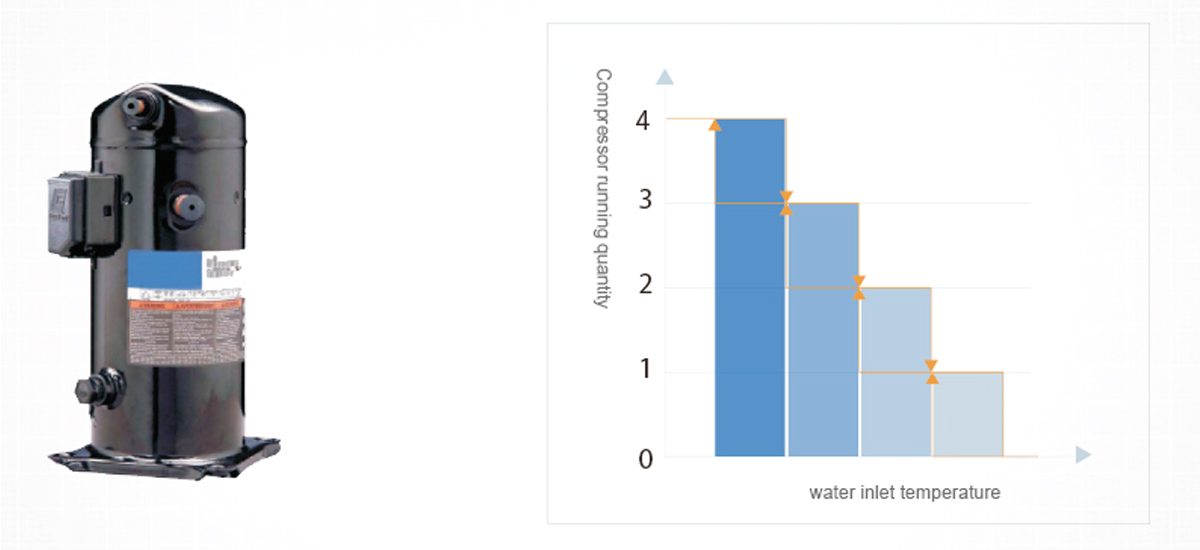 High COP
FANTASTCI heat pump water heater has high energy saving performance, which make COP as high as 4.58.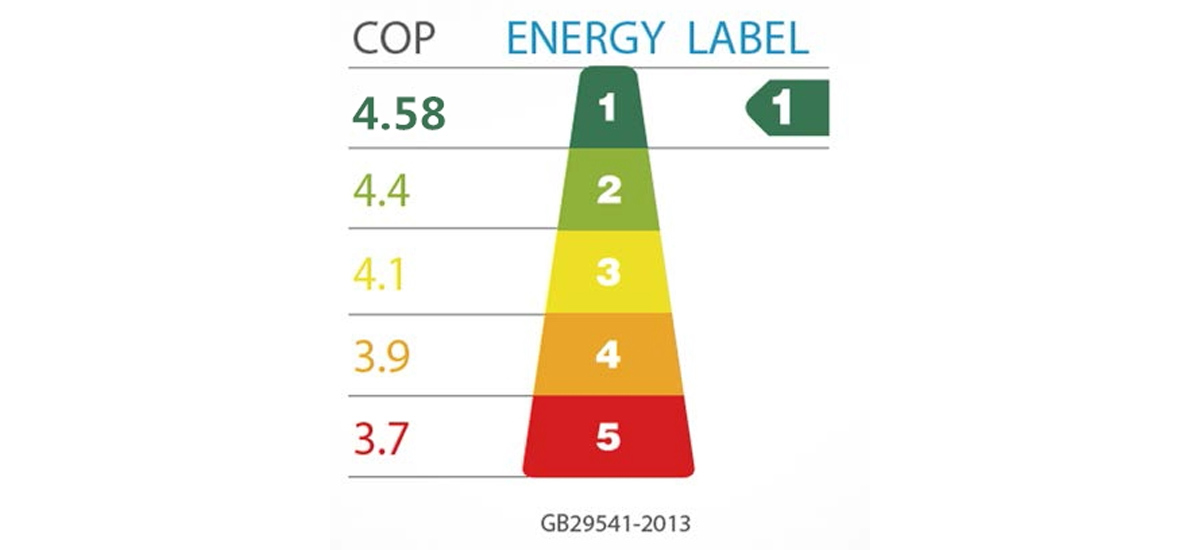 Centralized Control
FANTSTIC air to water heat pump can be control up to 16 units of heat pump at the same timeby one controller comes equipped with centralized control that makes temperature adjustment and failure review much easier and more practical. By incorporating the master-slave control intothe design, the whole units can work together with higher efficiency without interfered by anyfailure of the slave unit during operation.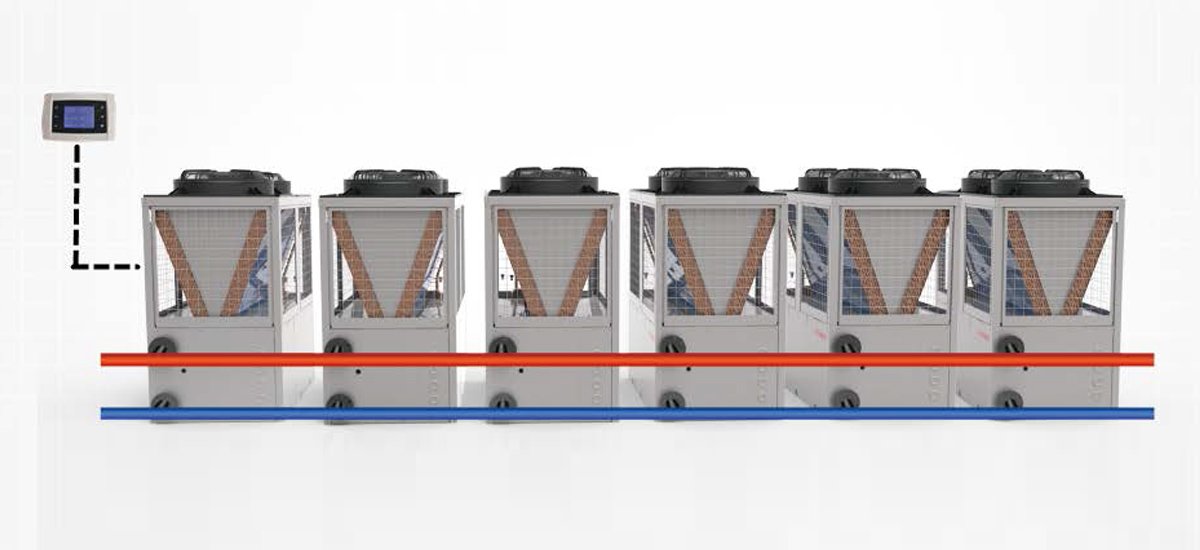 FANTASTIC Spiral Type High Efficient Heat Exchanger
FANTASTIC spiral type high efficient heat exchanger is with increased heat exchanger area to improve the heat transfer ability and evenly distribute over the surface of the copper, reducing water film, and improving efficiency.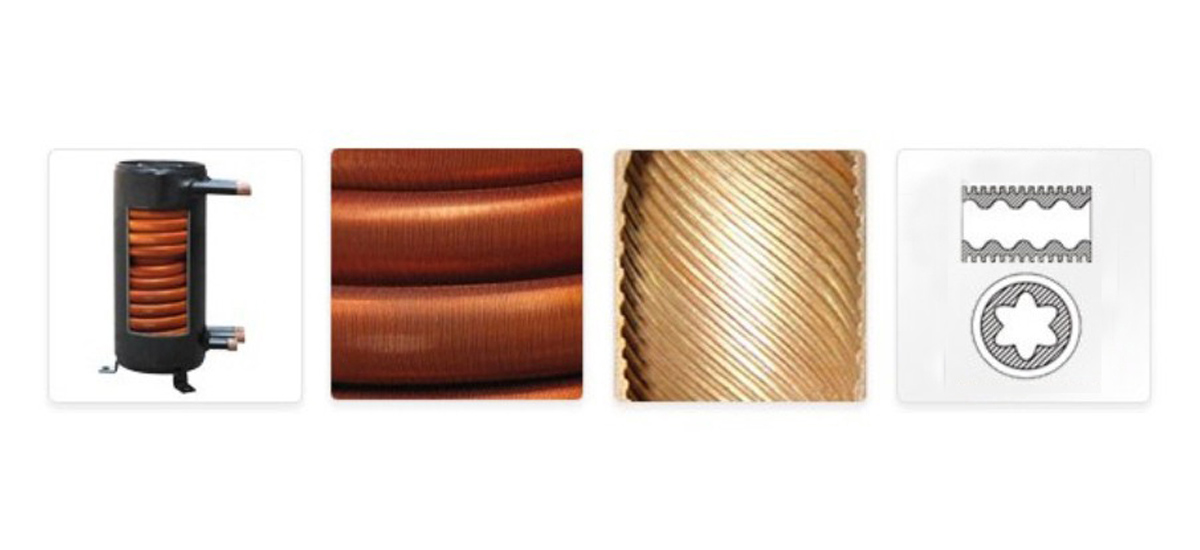 Super-Heat Management
FANTASTIC EVI heat pump increases the heating capacity and extends the operating life by TEV, and increases COP and limits the discharge temperature under safe level by EEV, and lower the defrosting time to make heat pump put more time on heating and more energy-saving.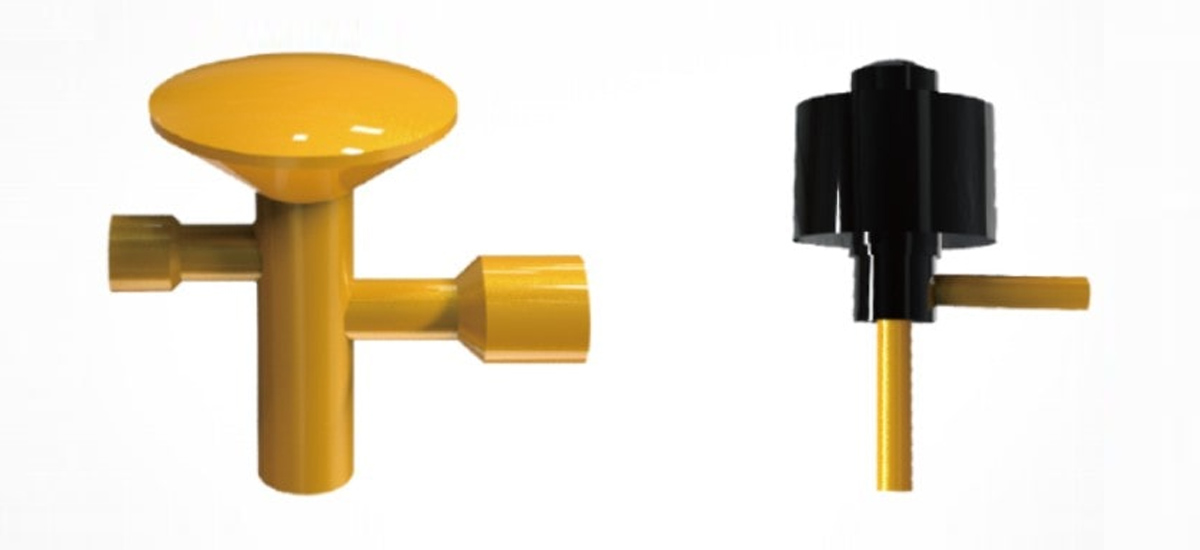 Air To Water Heat Pump Water Heater (Commercial Models)
Model 1
FCD060T3
FCD080T3
FCD100T3
FCD120T3
FCD150T3
FCD200T3
FCD250T3
FCD300T3
FCD500T3
Rated Output Water
L/h
450
600
750
900
1128
1500
1875
2250
3750
Heating Condition: Air DB 20℃/WB 15℃,water from 15℃to 55℃
Heating Capacity
kW
21.0
28.0
35.0
42.0
52.5
70.0
87.5
105.0
175
BTU/h
71700
95600
119500
143400
179130
238900
298600
358300
597200
COP
W/W
4.58
4.58
4.58
4.58
4.58
4.58
4.58
4.58
4.58
Input Power
kW
4.59
6.11
7.64
9.17
11.46
15.28
19.10
22.93
38
Input Current
A
7.0
9.3
11.6
13.9
17.4
23.2
29.0
34.8
58
Cooling condition: Air DB 35℃/--,water inlet:12℃,water outlet:7℃
Rated Cooling Capacity
KW
15.0
20.0
25.0
30.0
37.5
50.0
62.5
75.0
125.0
BTU/H
51200
68300
85400
102400
127950
170600
213300
256000
426500
Rated Input Powe
KW
5.26
7.02
8.77
10.53
13.16
17.54
21.93
26.32
43.86
Rated Input Current
A
9.8
13.0
16.3
19.5
24.4
32.5
40.6
48.8
81.3
Rated Temp.Of Water Output
℃
 
55
Power Supply
V/PH/Hz
380/3/50
380/3/50
380/3/50
380/3/50
380/3/50
380/3/50
380/3/50
380/3/50
380/3/50
Noise
dB(A)
55
58
59
62
65
65
66
68
70
Compressor
Scroll
Scroll
Scroll
Scroll
Scroll
Scroll
Scroll
Scroll
Scroll
Fan Direction
vertical
vertical
vertical
vertical
vertical
vertical
vertical
vertical
vertical
Water Flow Volume
m3/h
3.5
5
6
7
9
12
15
18
30.1
Water Out let/Water In let
inch
1"
1–1/4"
1–1/4"
1–1/4"
2"
2"
3"
3"
4"
Refrigerant Type
R32/R410A
I wish to request a quotation.
CONTACT US

FANTASTIC ENERGY-SAVING EQUIPMENT CO., LTD.
We are always providing our customers with reliable products and considerate services.
If you would like to keep touch with us directly, please go to contact us
CONTACT US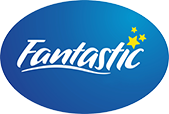 FANTASTIC ENERGY-SAVING EQUIPMENT CO., LTD.
We are always providing our customers with reliable products and considerate services.
If you would like to keep touch with us directly, please go to contact us