Hot Water Heater or Water Chiller
Residential and commercial hot water, heating / cooling: House, Apartment, Vila, Hotel, Hospital, Spa, Holiday Center, and so on.
In order to support the German business partner, and with R & D strength, Fantastic has developed a new series of inverter water source heat pump. Fantastic not only as an air source water chiller supplier, but also as a water source heat pump supplier now. The water source heat pump is the equipment that absorbs the thermal energy stored in the ground water to heat the water for house heating or hot water. It works through the DC inverter compressor, transferring heat from the water source to the water tank. Like an air source heat pump, water source heat pump also mainly consists of four parts: compressor, evaporator, heat exchanger, refrigerant. Water source heat pump can produce consistent hot water and heating, even in the coldest of temperatures. The water source heat pump is applicable to areas with better water source conditions.
Product features:
High outlet water temperature
Power consumption over 70% energy saving than the ordinary heating device
Environmental friendly refrigerant, no air pollution
High efficient system design, corrosion-resistant, long life
Wide heating capacity, also be widely used in the field of industrial energy conservation
FANTASTIC different types of heat pump water heater is as different customer requirement, we OEM and ODM different kind of hot water heat pump - 2-stage high-temperature heat pump for 65-80C even if under -20℃; air to water heat pump water heater for domestic hot water system and commercial hot water system; bolt-on heat pump and all in one heat pump are popular for domestic hot water using. And ground source heat pump for cold climate place.
More
CONTACT US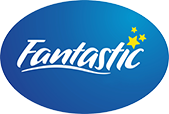 FANTASTIC ENERGY-SAVING EQUIPMENT CO., LTD.
We are always providing our customers with reliable products and considerate services.
If you would like to keep touch with us directly, please go to contact us