House Heating & Cooling
Wide working ambient temperature range: -25 degree~43 degree; Intelligent control, any weather available, automatic load adjust under different climate and environment to satisfy the demands of summer cooling, winter heating and hot water throughout the year.
Fantastic, China leading air source heat pump supplier, has launch mass production on R32 EVI DC inverter heat pump with recently. The popular two models,10.5KW and 16.5KW house heating heat pump are widely applied in North Europe. Fantastic will promote its R32 production line for a full range of EVI DC inverter heat pump, and cooperate with more European partners for marketing promotion and product application.
Fantastic EVI DC inverter heat pump is capable of the wide working temperature from -35°C to 43°C. With a famous inverter compressor, EVI technology, and intelligent control, low noise design, the unit is super energy saving and high performance. Whatever it is for home or villa, whatever how low temperature it is, Fantastic EVI DC inverter air source heat pump will provide you the best heating solution.
Product features:
Famous Italian CAREL Control System Or Schneider for Option
Safe Operation under -35℃ Ambient Temperature
Super Efficient and Silent by 4-core Full Inverter Technology
50% Speed up Heating / Cooling Time
Superior Heating Ability
Quick Enter to Stable Status
High COP and 30% more Energy-Saving than Traditional Heat Pump
FANTASTIC provide a different kind of heat pump for house heating & house cooling + domestic hot water optional, to meet different local places' requirement, there are DC Inverter heat pump, air to water heat pump, water fan coil, and also have the cold climate heat pump: EVI inverter heat pump, EVI heat pump, water to water heat pump, Inverter geothermal heat pump.EVI inverter air conditioner heat pump.
More
CONTACT US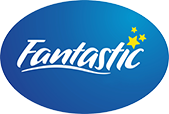 FANTASTIC ENERGY-SAVING EQUIPMENT CO., LTD.
We are always providing our customers with reliable products and considerate services.
If you would like to keep touch with us directly, please go to contact us