Swimming Pool Product
Swimming Pool Multi-function Pool Heat Pump combines Pool water heating / cooling, indoor room cooling and heating, dehumidification, provide fresh air, intelligent ventilation in one unit by precise integration control.
heat pump in Asia, but also increase the sale of heat pump dehumidifier to five countries in Central Asia, Uzbekistan as an important market, make the most progress nearly 30% increase by shipment.
The user from countries as Kazakhstan, Tajikistan, Uzbekistan have a high demand for heat pump dehumidifier, Fantastic heat pump dehumidifier has many successful applications in Russia, South Europe, and now more and more Asia business partners have a strong interest in ordering dehumidifiers.
About heat pump dehumidifier
Wide range application Fantastic heat pump dehumidifier is widely used in swimming pool, room, warehouse for medicine, food, wooden, fruit, printing products.
Intelligent control With microcomputer automatic control, LED digital display, dehumidifier have accurately humidification control to provide more comfortable.
Multi-protection Fantastic heat pump dehumidifier has compressor protection, high/low-pressure protection, water flow protection, delay timer protection.
FANTASTIC company offers a wide range of heat pump products for the swimming pool.
1. DC inverter Swimming pool heat pump heat / cool the water temperature to extend your swimming season whatever small pool or commercial pool.
2. The pool dehumidifier removes the air to give you a comfortable swimming experience.
3. Multifunctional pool heat pump systems can meet all requirements of indoor pool heating, cooling, pool heating, dehumidification, and ventilation.
The Most Energy-efficient Water Heater for Swimming Pool
In order to enable swimming enthusiasts not only to enjoy comfortable swimming in summer, but also to enjoy a swimming environment with moderate temperature and clear air in cold winter. This creates an indoor constant temperature swimming pool air source heat pump. Let FANTASTIC take you to understand the indoor constant temperature swimming pool air source heat pump. Which kind of water heater for swimming pool is more energy efficient?
Water heater for swimming pool include gas boilers, electric heaters for swimming pools, swimming pool air source heat pump, solar gas boilers. The large swimming pools are usually heated by boilers and then used for heat exchange with circulating water pumps. Gas boilers need abundant gas and oil resources, which are not environmentally friendly. If it is a small swimming pool, a special electric heater for the swimming pool can be used, which requires a power source, which is inconvenient to use at ordinary times.
Solar water heaters, as a low-energy product, have a good development momentum, but they will be affected according to weather conditions, and are lacking compared to electric heat pump pool heaters. FANTASTIC swimming pool air source heat pump compared with the traditional swimming pool water heating mode, the air source heat pump uses clean and renewable raw materials (air energy + electricity) as energy source, which neither produces harmful gases to the human body nor causes pollution to the atmosphere. . Get the highest heating benefit with the lowest power input. The electric heat pump pool heaters will have a higher investment in the early stage, but the energy-saving effect in the later stage will have a very low operating cost.
The heating of an indoor constant temperature swimming pool is still more complicated. If your swimming pool does not have a heating system, you may first calculate the pool area based on the swimming pool specifications, and then choose the appropriate swimming pool air source heat pump according to the pool surface area and your temperature rise requirements. Please consult the FANTASTIC heat pump manufacturer for more information!
More
CONTACT US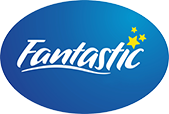 FANTASTIC ENERGY-SAVING EQUIPMENT CO., LTD.
We are always providing our customers with reliable products and considerate services.
If you would like to keep touch with us directly, please go to contact us